Seems I have perfectly forgotten to describe about this SUQQU Oil Rich Glow Loose Powder from a foundation kit for holiday season 2020. It is a small size.
There are various loose powders, but I like SUQQU powders.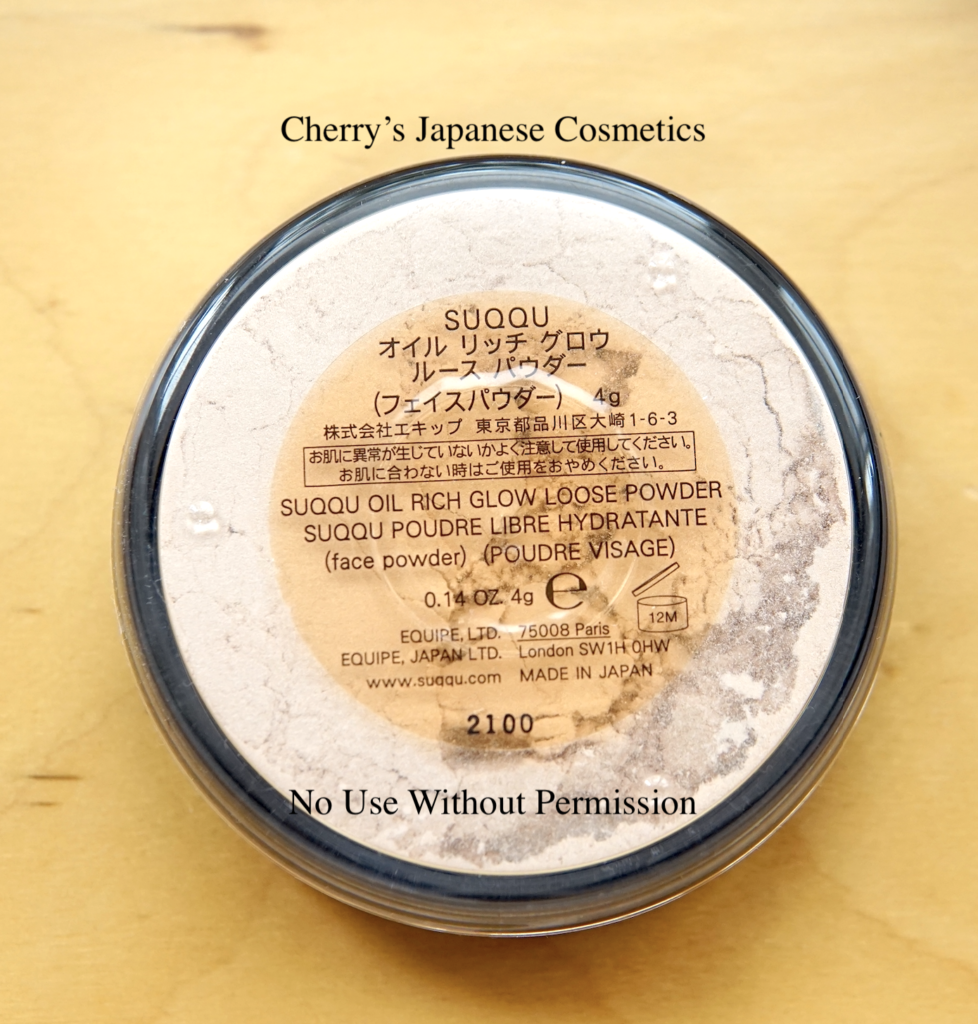 There are many loose powders or "skin care powders", what describe they don't make my skin drier. Indeed they are mostly make my face drier.
Sometimes my skin turns sensitive in Spring. I don't want to wear sunscreens those days. There are no SPF marks nor PA marks, but it would be better than bare skin against sunshine, I think.
Even this is a small trial size, there is a net. Probably the full sizes are also with those net.
It is really easy to take powders with puff.
This powder worked pretty well for my such using.
Indeed I admit is is shimmering.
I took a lot, but I don't think it is easy to see what as a loose powder, it is surprisingly with many glitters. It makes my face shimmering, and makes me look greasy, I admit. It is for dry season!
Swatch with Sheer Loose Powder
I also got sheer loose powder.
It is difficult to show in the picture that both are with glitters. Indeed Sheer Loose Powder side is truly "sheer". Which do you like??
Please check the latest price, and order from here: SUQQU Primers and Powders.