I used Ignis VQ Glorious Water on 2015, and Ignis (under Albion) changed the formula to Ignis VQ Glorious Water EX, 2017.
I got a sample of new Glorious Water EX. Let me review for you.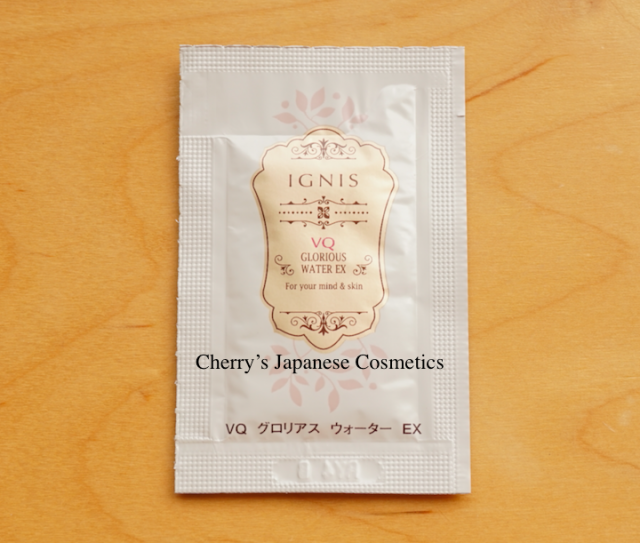 This product is "Water", the very lotion. Previously, it was transparent, but in this formula, it is half transparent lotion.
In previous formula, when I opened a cap, I reminded not herbal, but medicine: Oxydol, H202. Indeed in this formula, the scent is the very the same with the Milk, the perfume of the western herbs.
I do not know whether I felt sting while bad condition. Now, it is better.  I am feeling really comfortable to use. Albion recommends to "patting", but I applied this by my hands.
As the product pouring water to my skin, I like this Glorious Water EX more than Albion Skin Conditioner Essential.
My skin is really well moisturized, without sting.
They recommends to use this lotion after their milk, but it is mid of the summer, it is too hot to use these milks in morning. I apply this lotion only to set. It is also nice. There are many methods each of the cosmetic companies. But you can choose items and methods as you want and combine 🙂
Please check the latest price, and order from here: Ignis VQ Glorious Water EX. Wanna order in Japanese Yen? Visit our JPY Branch!