Cosme Decorte Vita De Reve is a lotion, I got samples.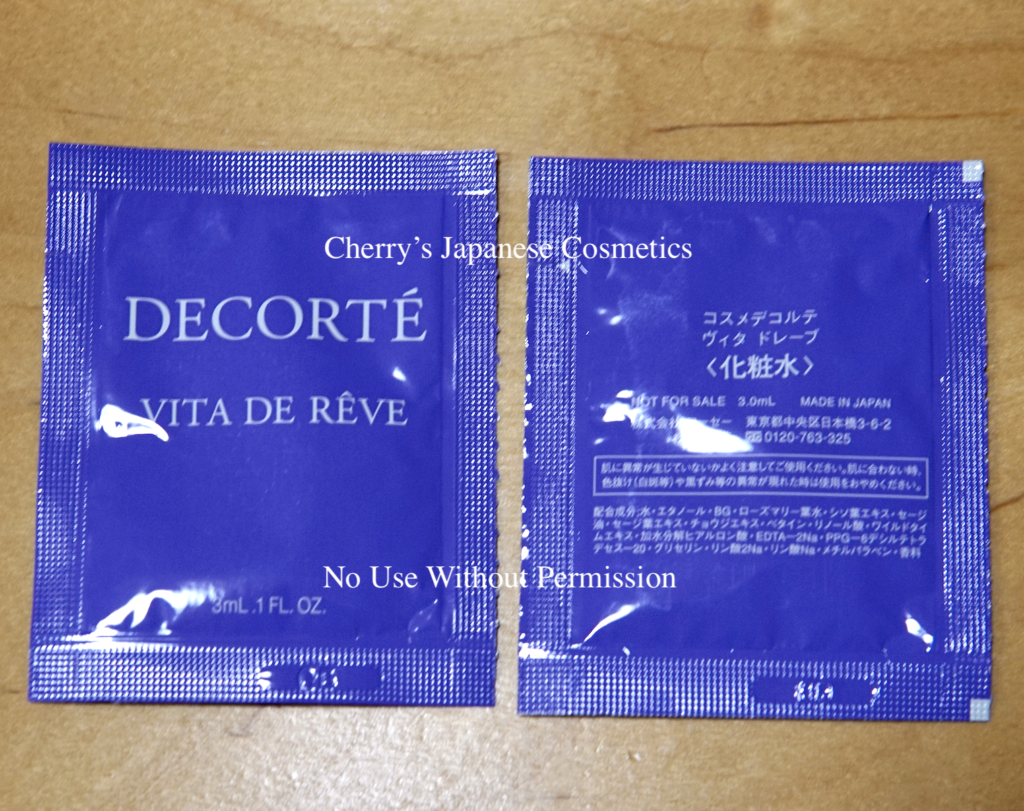 In Cosme Decorte, their method is Milk (Emulsion) first, and Lotion second, as same as Albion. See also: Albion Skin Care Method.
There are no "Vita De Rave" emulsion/ milk, they set this lotion as combine as you want.
After opening this package, I felt herbal scent with strong Ethanol, I remind Albion's "Skin Conditioner Essential". As the same with Skin Conditioner Essential this Vita De Reve has good reputation, but it is with Ethanol.
I felt slight stinging, it went pretty soon, but I felt. It moisturised well, but there are so many products what moisturises well without stinging.
I think it is not good for me. It is also not meaning that this product is bad for all the people.
Please check the latest price, and order from here: Cosme Decorte Liposome & Vita De Reve