In AW2020, Cosme Decorte released new line, "Lift Dimension".
The method of Cosme Decorte is the same with Albion. See also Albion skincare method.
This Cosme Decorte Lift Dimension Enhanced Rejuvenation Cream is the final step of the method. I got samples, and let me share how I felt.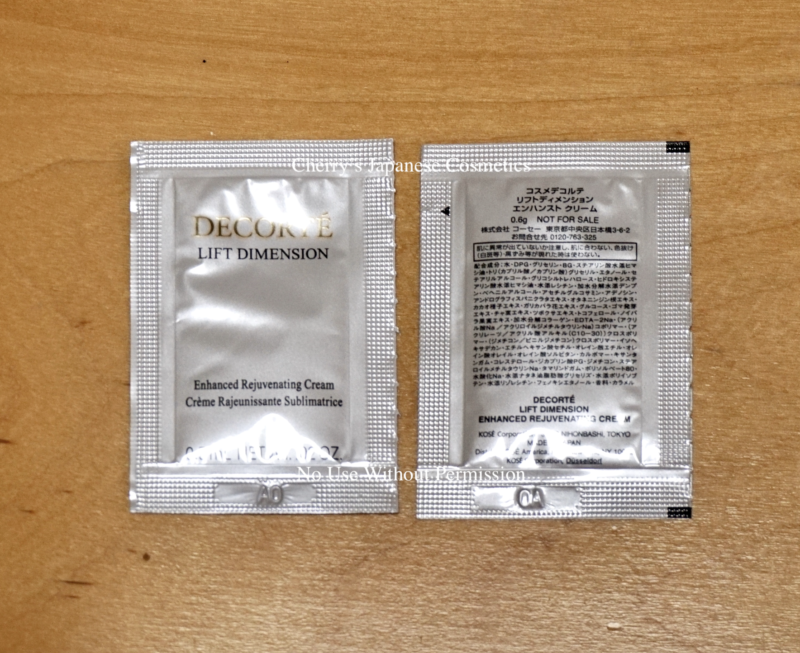 The scent is floral, the same with other Lift Dimension line.
The texture is harder than I had thought. It is mid of Sep, I don't think it is due o the temperature.
My current skin condition is more than better, but I felt slight stinging with applying. It went quickly, but seems it is not for me.
When you feel irritation, please stop using it.
Please check the latest price, and order from here:" Cosme Decorte Lift Dimension Line".