I (Cherry) sometimes do my skincare by my hands, and sometimes I so with cotton.
See also: Are Cottons are essential?
I show you which cottons I often use.
I use this one, Shiseido Benefique Cotton W.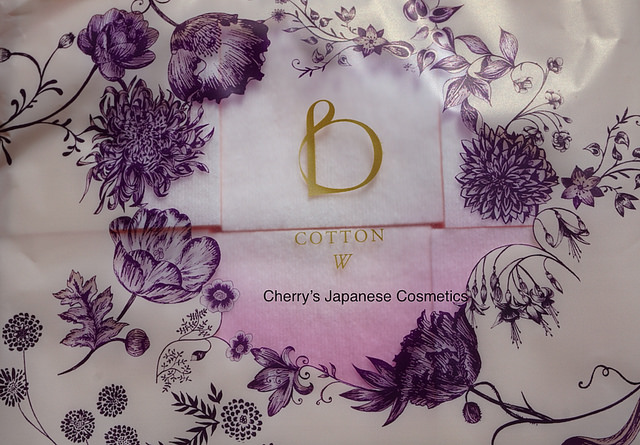 In person, I feel this is a little bit pressed harder than Albion's cotton, it is never hard product, just fitting to my preference, that's all.
Let me show you about this cotton.
Can you see?
Hmm, hard to show…
How about this!
Yes! Left is White color, and Right is Pink. Oh, two kind of cottons in one package?
No. One side is white, the other is pink. You can tear this cotton super easy.

Oh, but why?
For Lotion Pack
Tear this cotton to use lotion pack/ cotton pack.
See also: Lotion Pack/ Cotton Pack
Let me show you.
Apply your favorite lotion on this cotton.
(I should better to use more quantity 🙂 )
Tear this cotton 2.
And apply your cheeks.
Use as other usual cottons
Of course you can use this as usual cottons.
If you wanna wipe your face with cottons when you remove your makeup, you can use this. When I use emulsions/ milks with cottons, I choose this.
I chose the pink side to show you 🙂
Please check the latest price, and order from here: Shiseido Benefique Cotton W 5 Packs