Originally SUQQU was a brand for "Massaging", it's Gan-kin Massage by late Yukuko Tanaka, made this brand famous among Japanese ladies.
The repotted massage cream is recently changed the formula to "DUQQU Designing Massage Cream". I bought a trial size, let me share how I felt.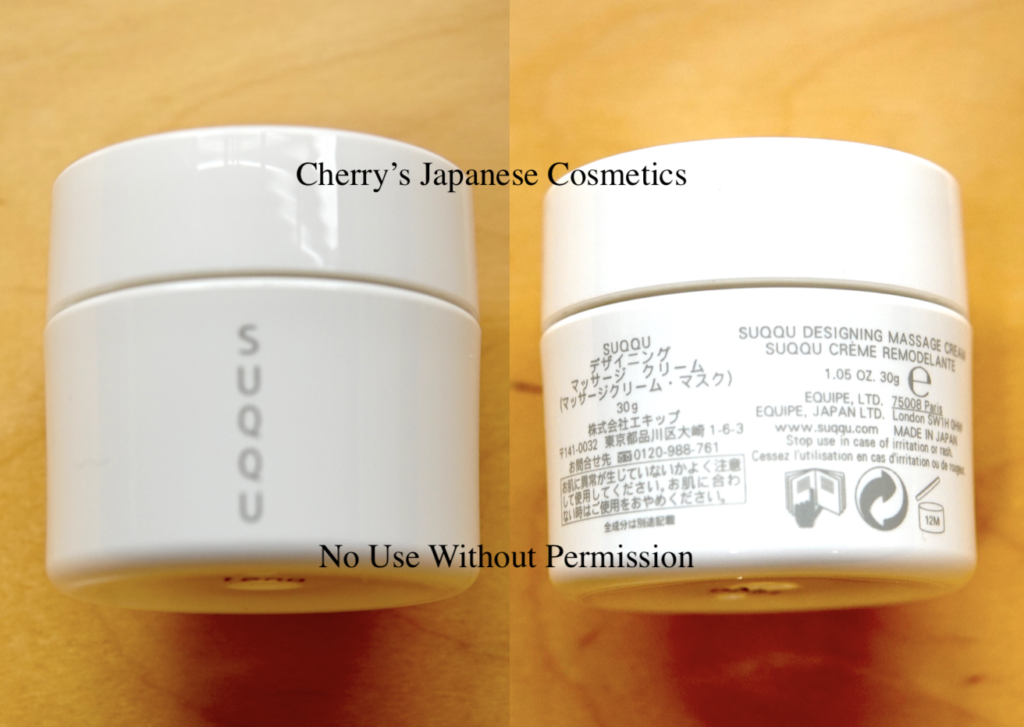 Indeed, recently I am afraid of that "massaging" gives our skin surface and muscle damage. For refreshing, it is not bad, but I never massage my face frequently: less than once a month.
This "Massage Cream" is not only for massaging, but it is designed for "Mask". I decided to wear it as a cream mask, in other words, I spread it on my face for few mins, and remove.
I applied it with my spatula. I was surprised that how hard cream it is.
Please guess it was flow by an air, and delivered by a truck. When it is a runny creams like SUQQU The Cream Foundation, the opened cream is different shape. Please see also :SUQQU The Cream Foundation.
I applied it on my face. The cream is oily, and it was harder even on my face, and it is not smooth. As a smoother for massaging, I am feeling it is too hard to use.
As a mask, the biggest problem is it made my face something irritation. I really liked the scent, but I needed to remove it soon.
There are no "sponge" for this cream, it was a trial size. Originally it is designed as "remove with a sponge". I simply rinsed, and it was greasy. I applied Clarifying Toner, and it made my skin smoother.
Totally to say, it is simply not for me. But the posh scent is really nice to use.
Please check the latest price, and order from here: "SUQQU Massages".