I bought 3 tube sunscreens in this season of SS2019. Both Anessa went to my co-workers, and I used Allie, and it is almost ending.
I chose Biore UV Athlizm Skin Protect Essence for my new one. Let me compare to tell you how I felt.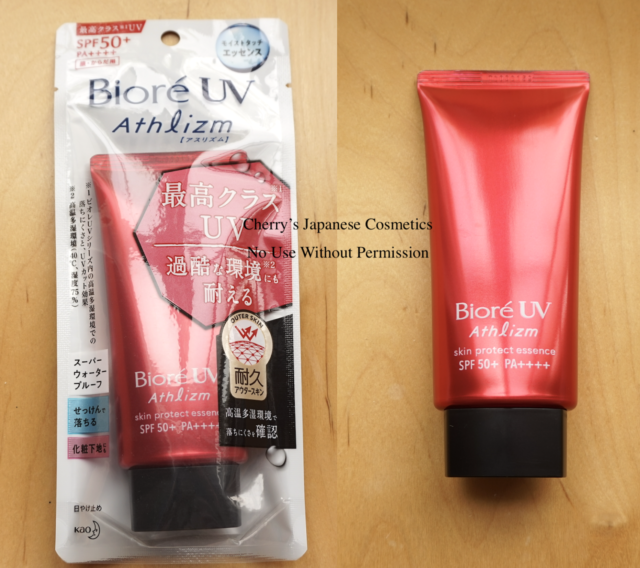 "Athlizm" is new for SS2019, and probably the named person do not know the term of "atheism", to be honest I was confused to seeing the name of this product with take "Athlizm" for "Atheism". Probably it is named after "athlete", and let people to guess "sunscreen for sports".
Anyway, here is a swatch with Allie Extra UV Highlight Gel.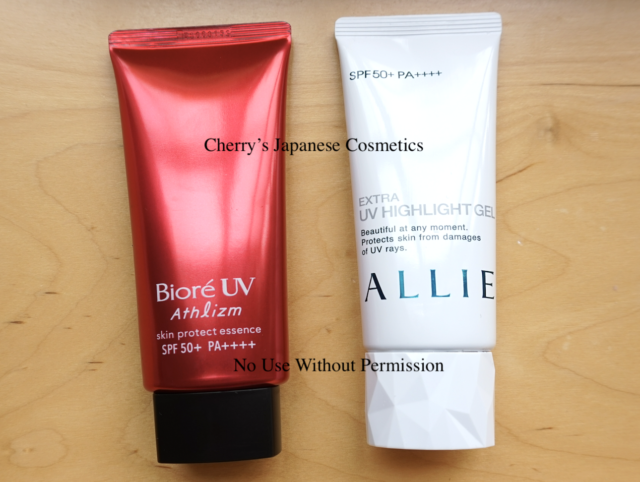 With putting this Biore on my arm, I found there is a scrub kind white cast, it is from the sunscreen, not the dust. Shiseido had self recall for these white seeds like cast in Anessa, ago… It made me feel less motivate to use this sunscreen.
Also, there is a perfume of "white floral". Hmmmm. It is better than Anessa, but not fabulous.
The finish is quite smooth (excluding one scrub). I am showing with the heavier layer to show, but when you apply the right quantity, you will get smooth finish on this Biore side.
And also, you want to see the waterproof test. I sprayed my Avenne Water on my arm to see.
Biore is not bad, but Allie side is much much stronger.
In person, I thought I should better to buy Allie Extra UV Gel. Neither Highlight Gel nor this Athlizm. Indeed, there are many sunscreens worse than this Athlizm.
Please check the latest price, and order from here: "Kao Biore"