I (Cherry) got a trial size of IPSA Cleansing Fresh Foam.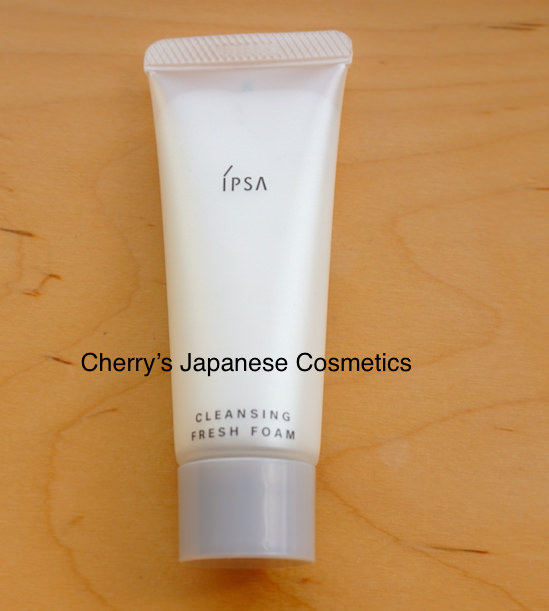 Please let me share with my review with you.
It has quite posh scent of Orange, seeing the Ingredients, there is an orange oil. It is not strong, but if you hate the scent of Orange, this is not for you.
Add few drops of water, and make a bubble.
I do not think this is a super "rich" or hard froth, I feel this is soften, and I like it.
Before using this face wash, I used IPSA Cleansing Cream EX, a makeup remover. Sadly, it was not well to remove waterproof items. See also Personal review of IPSA Cleansing Cream EX.
If you choose wrong makeup remover for waterproof items like eyeliner, I wash really carefully with my face wash, and usually they are enough (but danger of too much wash, and my skin is turning to much drier).
See what happened.
Hmm, as I pointed, there are my eyeliners are remained. It was so sad.
But if you do not use waterproof makeup for that Cleansing Cream EX, it is not pretty bad makeup remover.
This Ipsa Cleansing Fresh Foam is for the person of oily to normal skin, and my skin is combination to dry. This is a little bit strong for my skin.
Please check the latest price, and order from here; "Ipsa Face Washes",