Fancl changed the formula of "Botanical Force" in AW2017. I bought a small trial kit.
Please let me share with my personal review of Fancl Botanical Force Essence Cleansing Oil.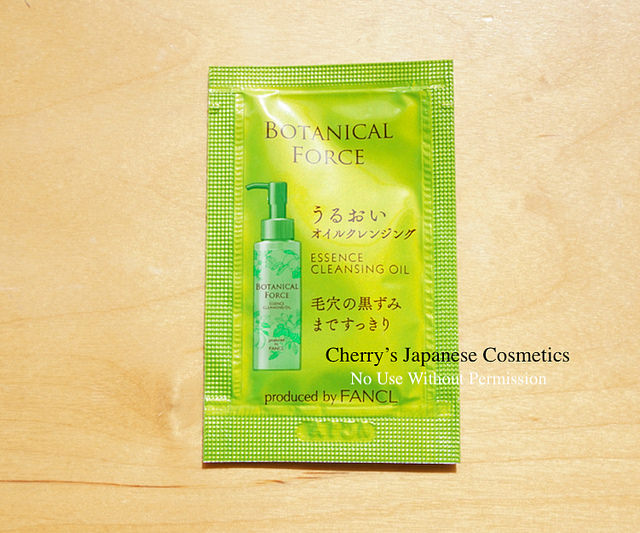 I was a repeater of Fancl Mild Cleansing Oil, and I had used the previous formula of Botanical Force Essence Cleansing Oil.

My Makeup are below:
The color is not 100% transparent. As I remember, in the previous formula, there are no perfume, but in this formula, there is a scent of Lavender. Do you like this scent?
The scent is not pretty nice, and  once there would be including mint essence or something, I would feel stinger on my lips and eyelids, fortunately there are no such things.
I wiped  once and you know, the POLA BA Lipstick is really hard to be removed, and look the picture above. Mostly done in the first wipe!
Still you can see "eye" which I drawn by Coffret D'or eyeliner Super Sharp. This is the very the most hardest item to remove, as I had tried!
Here.
See, I could remove perfectly!
Fortunately, I did not feel anything dry, afterward of my face wash (I used regular face wash).
Oil makeup removers are so quick to remove your makeups, but it often remove your facial oils to keep your face moisturised. Use quickly, and rinse your face pretty well. And I use my face washes after of makeup removers.
PLEASE do not forget moisturise your face after you washing.
Totally to say, this makeup remover is great among the affordable price products.
Please check the latest price, and order from here: " Fancl Botanical Force Line"
See also these articles for Famcl Botanical Line: